Taos is a small, picturesque town north of Santa Fe, New Mexico. It attracts artists, wannabees and tourists. If you go there, bring lots of film, or spare memory cards for your camera.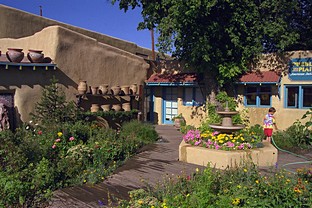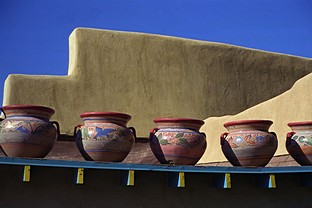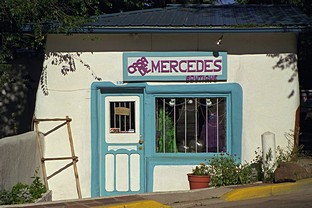 Pretty, but perhaps too cute? Taos has a population of 5000 and more than 200 art galleries.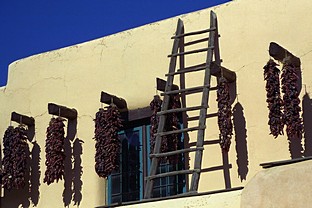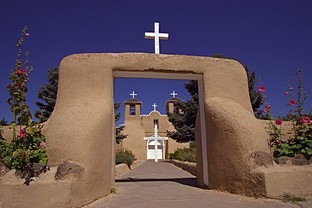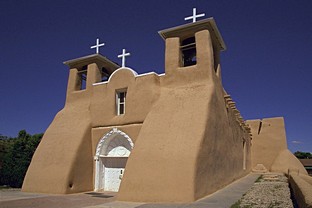 Adobe everywhere...
The 18th-century church of San Francisco de Asis at Ranchos de Taos, a classic.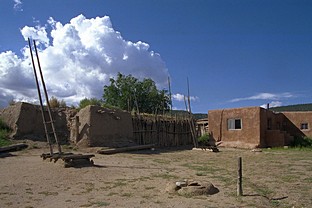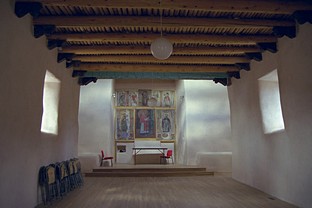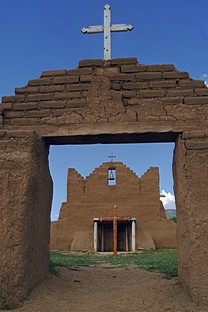 The nearby Picuris Pueblo is poor and very small. The interior of its modest church, however, is just astounding in its beautful simplicity.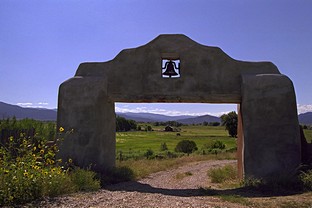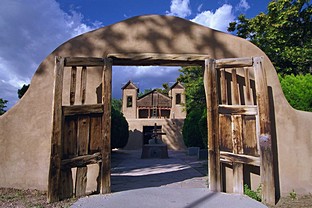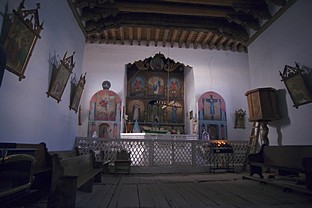 A hacienda gate near Ranchos de Taos.
The entrance gate to El Santuario de Chimayo.
Church interior in Las Trampas, on the road to Santa Fe.