No, this is not E-M1 Mk.3, a successor to the Mk.2 flagship, but rather the first model in yet another line of OM-D cameras, concurrent with the E-M1 (and, to some extent. competing with it as the second pro option).
My first impression is somewhat underwhelming. The specs, as good as they are, show rather incremental improvements from E-M1 Mk.2 (with some increments, admittedly, quite significant), and I have no doubt that the make and finish quality at least match that camera. Still, nothing to knock your socks off.
The new form factor comes at a considerable expense in terms of body weight and size. The body is priced in the U.S. at $3000 (compared to $1500 for the E-M1 and $2000 for Mark II).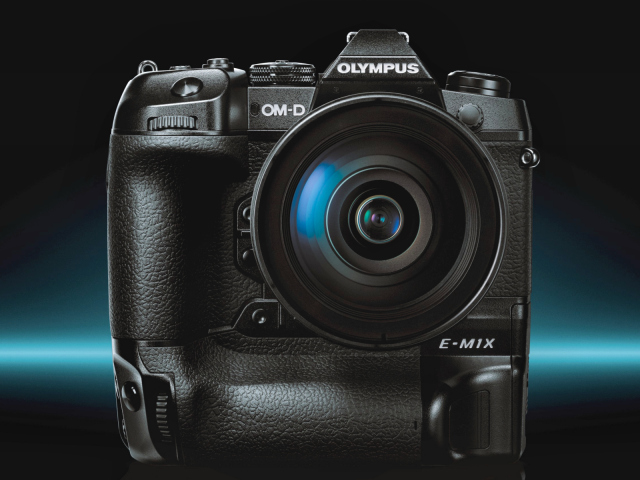 Promotional picture © 2019 by Olympus Corporation
The only obvious new feature is the built-in vertical grip, with some of the cotrols duplicated for shooting in the portrait orientation (and with room for two batteries).
While it may be argued that this puts E-M1X in the "pro gear" league, it also almost doubles the body weight. For some users (including myself) this may be a deal-breaker. Some people will just love this camera; others will remain indifferent. Only if the first group is large enough, it will make the camera commercialy viable (assuming it does not undercut sales of the E-M1).
Frankly, I doubt this will happen. Still, I may be wrong on this, and I hope I am. Olympus has been in this business for 100 years, and I assume they did some market research before jumping in.
For more information and some related thoughts, see my upcoming E-M1X article — at the moment a mere stub, but under vigorous development.