Ten years ago Olympus and Panasonic announced the Micro Four Thirds standard. Strangely, only Panasonic followed that promptly with an actual camera: the G1, a proof they meant business. All Olympus was able to show was a wooden mock-up of a finder-less model, a rather pathetic effort.
Only in June of the next year (2009) did Olympus manage to make an actual μFT camera: the cute but monitor-only E-P1, followed within months with the "done right" version, the EP-2, accepting an add-on EVF. This was the beginning of the finder-less Pen family, still alive today (I hope).
While Panasonic kept releasing finder-equipped μFT models, it was only in 2012 when Olympus came up with (what many consider) their first μFT-based system camera: the OM-D E-M5, followed the next year by the technological tour de force, the E-M1 and other models of the OM-D family. For many, myself included, this is when Olympus really came back to the game table; see The Road to E-M1
Enter Sony, who in 2006 bought what was left of Minolta (or Konica-Minolta), trying to enter the SLR market. In 2010 they saw the writing on the wall and went mirrorless, both APS-C and full-frame. This move was just ignored by Canon and Nikon, apparently assured of their market dominance. After eight years they still have the whole full-frame mirrorless market for themselves (except for some exotic offers by Leica, with Leica pricing).
In the APS-C segment, Sony is now competing against Fujifilm and, yes, Canon (the M-series, introduced on 2012), but also against μFT. Last but not least, medium-format makers went mirrorless, too (Fujifilm, Pentax, Hasselblad): with the 44×33 mm frame size, getting rid of a moving mirror offers a considerable advantage.
Now a piece of news. According to just-published U.S. trade data for the first half of 2018, Sony was the top brand in full-frame camera sales (SLR or not), both in terms of dollars spent and units shipped. About 40% of full-frame cameras sold in the States were Sony (mirrorless), with the remaining 60% being all (or almost all) SLRs by Nikon and Canon.
This is just the U.S. Sony does not lead the full-frame market elsewhere. It became clear, however, that for the Canon/Nikon duopoly the only chance of defending their market share in system cameras will be in going mirrorless. This is the type of camera which will dominate the market in a year, maybe two, regardless who will be making it: Canon, Nikon, Sony, or Burger King.
This had to happen. In fact, it took longer than I expected. To quote myself from a 2005 article for the Quest, a British Olympus Circle newsletter:
[The] EVF-based cameras may soon provide, arguably, the best of both worlds: real-time viewing of a quality comparable with today's SLRs, with less mechanical complexity and at a lower cost. [...] EVF cameras may [...] soon dominate the middle segment of the market (advanced amateur), with SLRs withdrawing to the higher ground [...]
This is exactly what is happening now.
I must have been living under a rock for some time, as only last month, when getting familiar with the Panasonic GX9, I've learned about that camera addressing lens diffraction in the firmware. Actually, two previous Panasonic models already had this feature.
Surprisingly, that fact went largely unnoticed in the μFT community. It is quite important, though, and for more than one reason. Watch this space.
Panasonic is using a game-changing technique called deconvolution to do the job.
At this moment I'm aware of just one other manufacturer using deconvolution to fix lens diffraction in a camera: Pentax, in a 2014 firmware upgrade for their K-3. It is also used in some postprocessing software by Adobe and Canon. as well as RawTherapee and GIMP.
Researching the subject, I came across a software for deblurring photographic images, called Focus Magic, which uses it as well.
I've tried it, liked it, and bought it. Then I spent a week learning more about it, experimenting, producing sample images, comparing and scrutinizing.
This Focus Magic report shows my findings and results. It uses multiple instances of Swapper for critical sample comparisons, detecting differences which otherwise would be easy to miss.
Here is one of the image samples from the report. The thumbnail links not to the whole frame, but to a full-scale crop, 1080 pixels tall. The picture (in-camera JPEG), in addition to cropping, was submitted only to a slight deblurring with Focus Magic, no other processing. (The full original frame, not deblurred, is here.) See the article for more.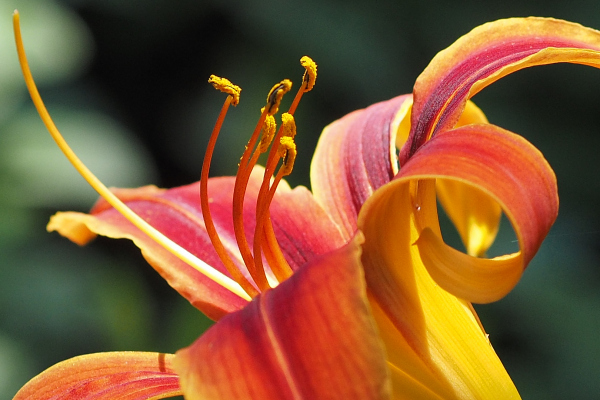 Olympus E-M1, MZD 75/1.8
AP (-.3 EV): 1/500 at F/4.0, ISO 200, 5300K
Deblurred in Focus Magic