Bukhara is an old city on the Great Silk Road in Uzbekistan, Central Asia. When the pictures were taken, back in 1970 and 1978, this was a part of the Soviet Union, neglected and almost forgotten.
The city was not much spoiled by the "modern" Soviet development, and there were very few tourists (I was one of the four or five foreigners in town that day).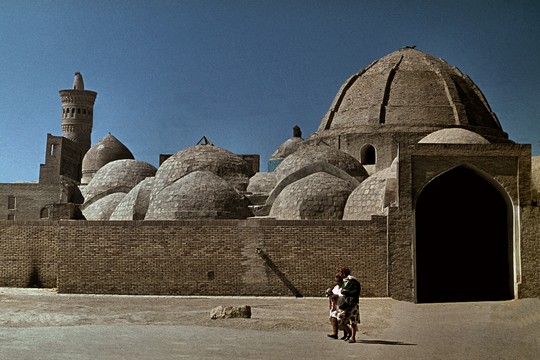 The Kalyan minaret, 40+ meters tall, was allegedly used for executions; a 16-th century shopping mall was built at a caravan route intersection.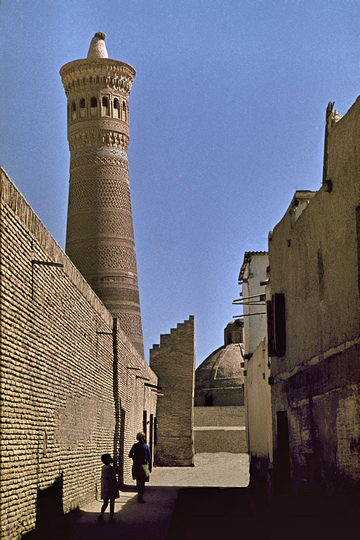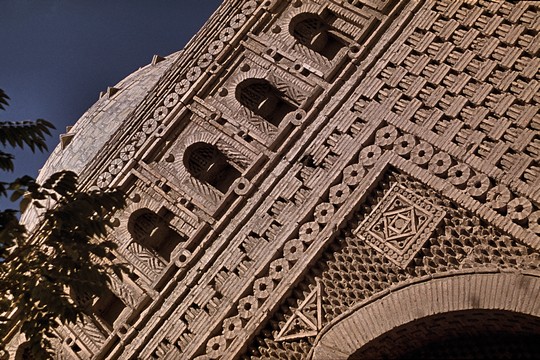 The Samanid mausoleum (above and right), more than 1000 years old, is striking in its simplicity. The lovely Chor Minar (far right) breaks every symmetry rule in the book.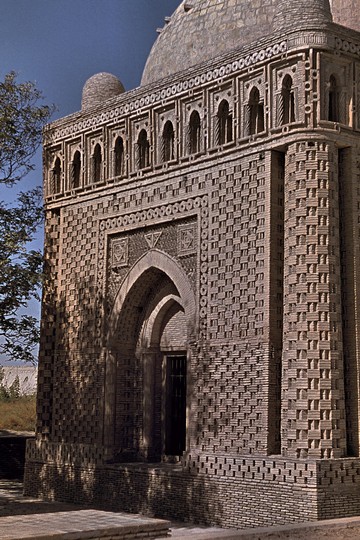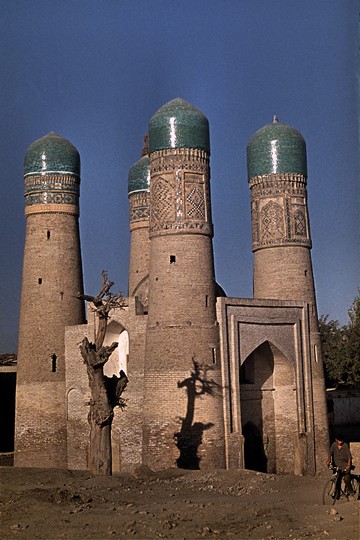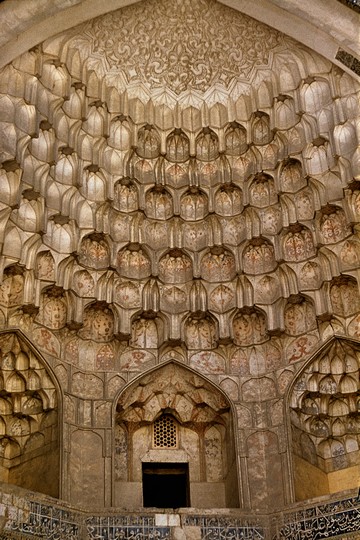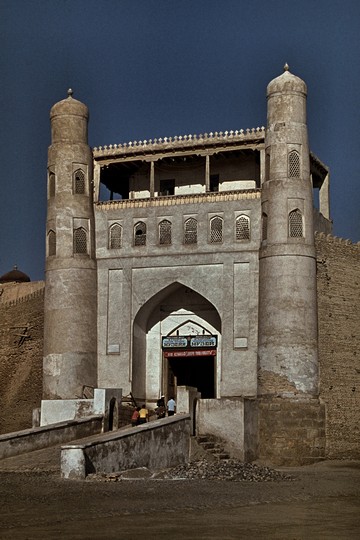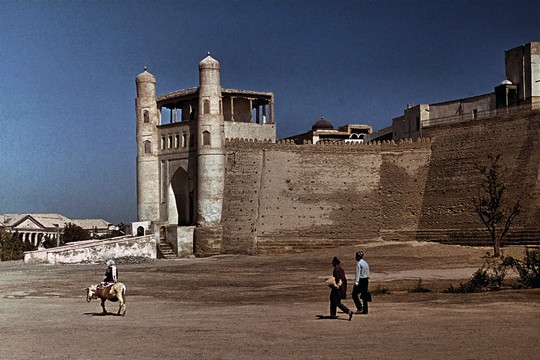 A medresah portal (far left) and the emir's citadel. Recent pictures show the portal brightly repainted, but I like it the way it was then.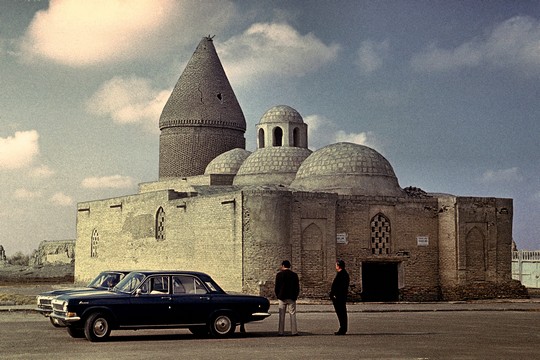 The Chashma-Ayub mausoleum has been rebuilt a number of times over centuries. It is related to the cult of biblical Job.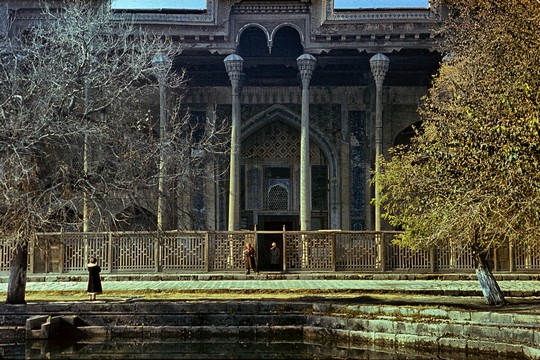 The Bolo Hauz mosque porch and its intricately carved ceiling (right).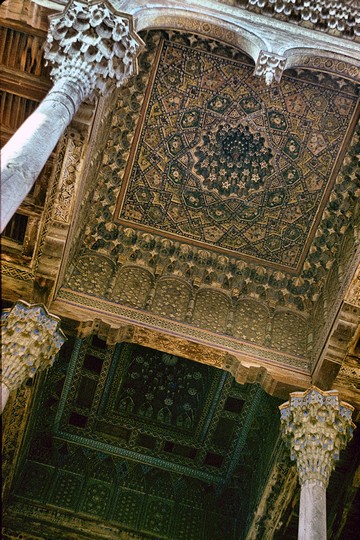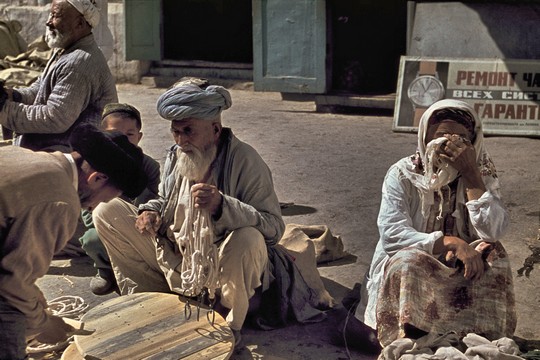 A slow day on the local marketplace.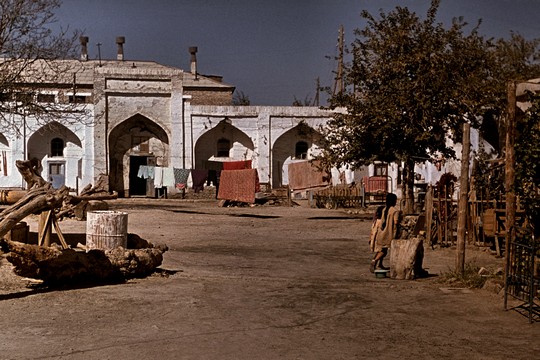 Signs of neglect: a medresah (Islamic school) converted into a slum...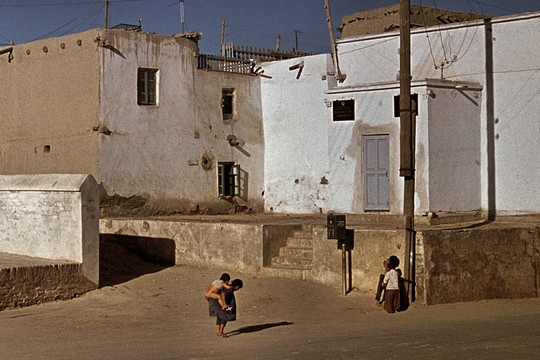 ...and children playing in dusty back alleys...