This is Dominica in the Caribbeans (often confused with Dominicana, or Dominican Republic). We went there in 2011, looking for a less touristy place to explore. We were right: it was the most memorable Caribbean vacation we ever had.
Staying in the village of Calibishie, at the Calibishie Lodge (run by a couple of Belgian expats, recommended!), we rented a car with a guide/driver, a local calypso star. Webster (that's his name) is another story, too long to tell here: literate, tactful, considerate, protective, practical, organized, enjoyable and knowledgeable. He took care of everything, so we could focus on enjoying the time and taking pictures.
Dominica is not a typical Caribbean getaway: it has very few postcard beaches, no nightlife or all-inclusive resorts. One of the last unspoiled islands in the region, it has beautiful and diversified landscape, lots of wildlife, and just enough of modern amenities to survive comfortably. First of all, though, the welcoming and kind people you meet here — especially in Calibishie, where we would be the only non-locals touring the rum shops by night.
This gallery page is quite large — but Dominica is a photographer's island. Surprisingly, there are not many pictures from there on the Internet, and even fewer decent ones.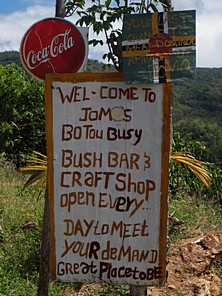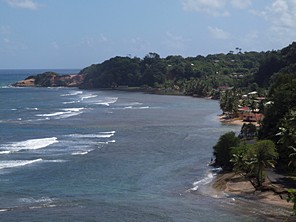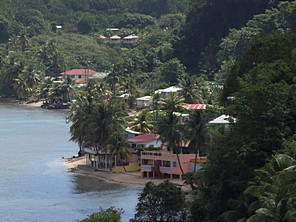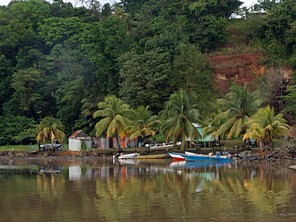 This is, more or less, the downtown of Calibishie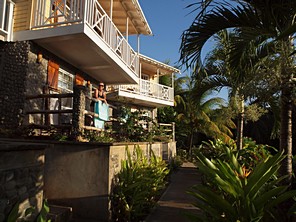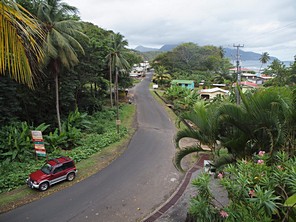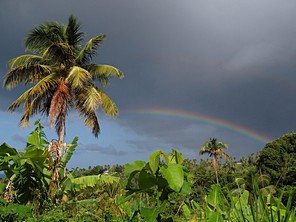 The Calibishie Lodge has six rooms and a view at the Main Road
Farmland above the village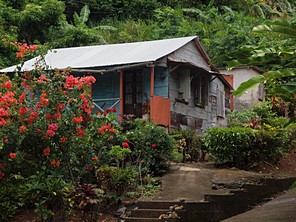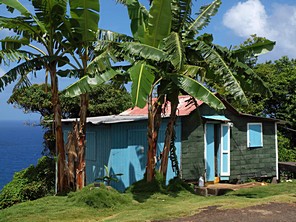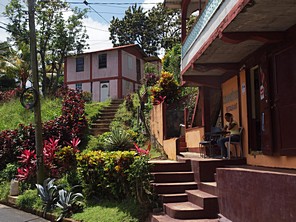 Near Calibishie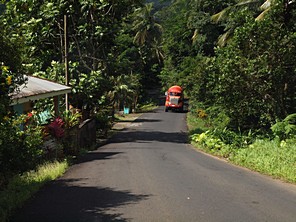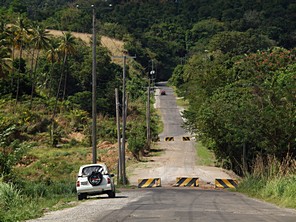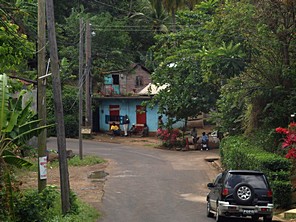 Roads in the northern part of the island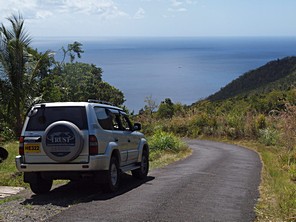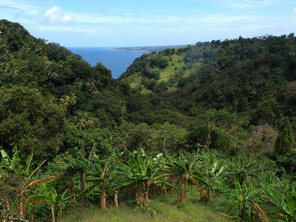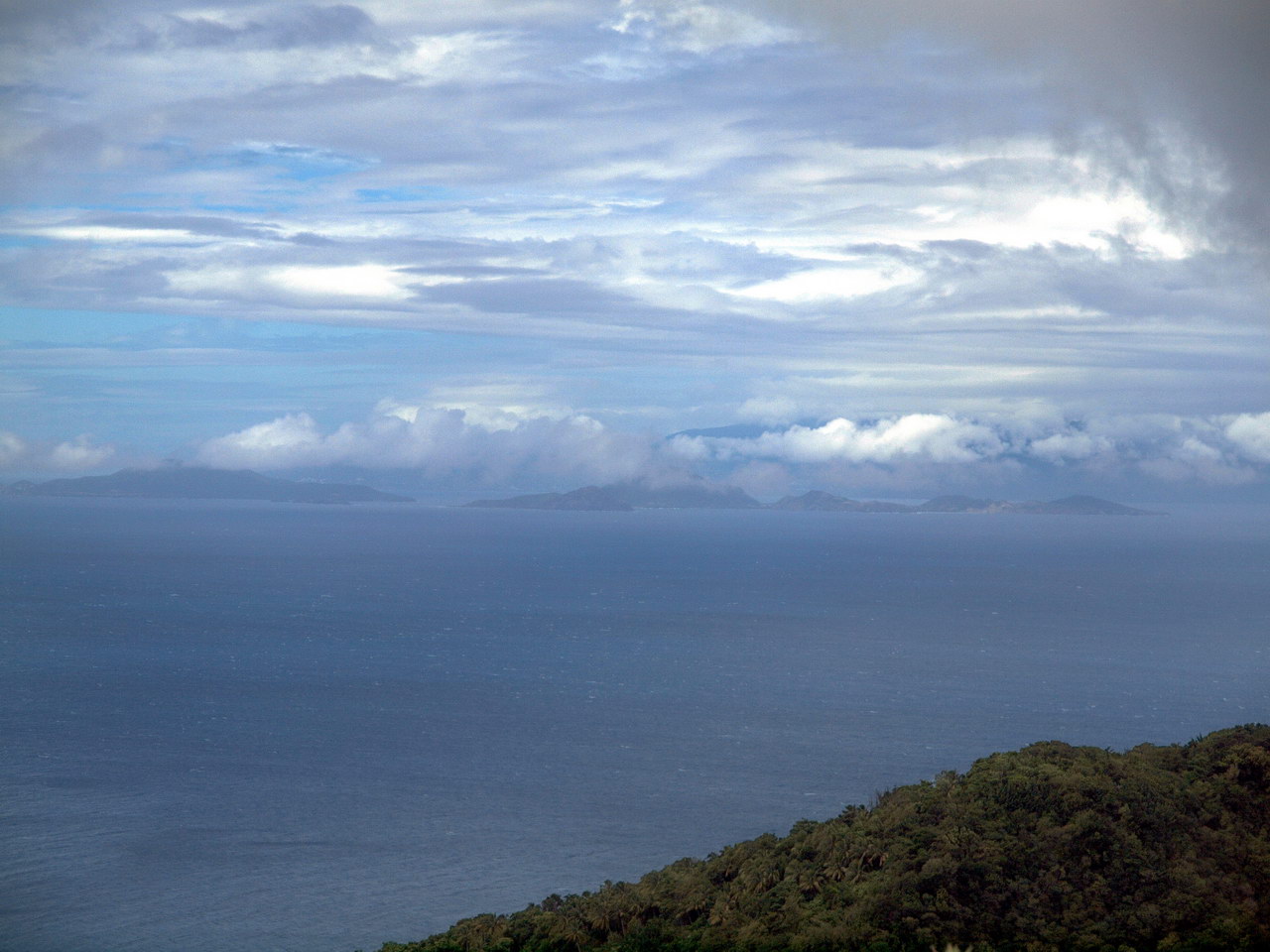 A road near Portsmouth
Banana plantations
Guadeloupe over a stretch of sea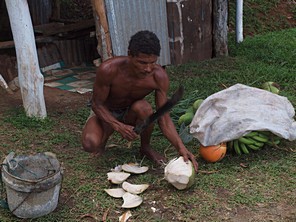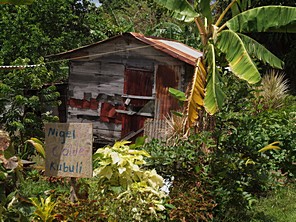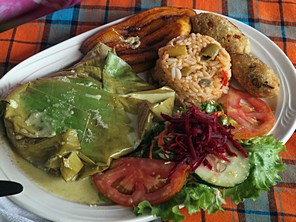 Selling coconuts by the road
An abandoned rum store
Food in a local restaurant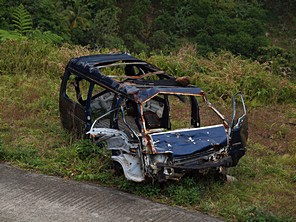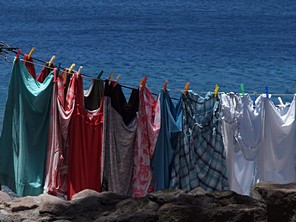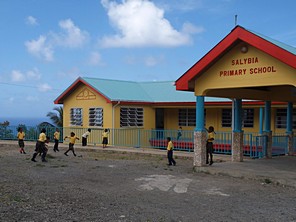 On the roadside
Fresh laundry
Local school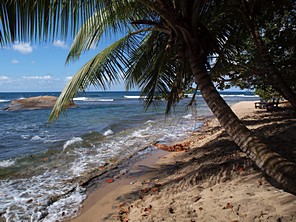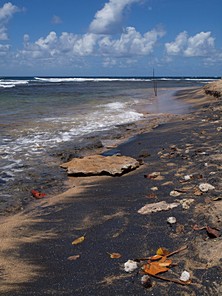 Road to Batibou Beach, not far from Calibishie, and the beach itself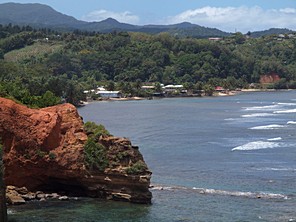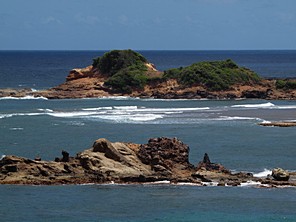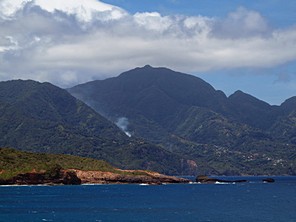 Grand Baptiste Bay, close to Calibishie...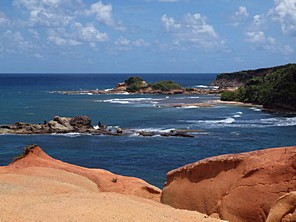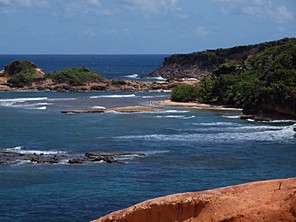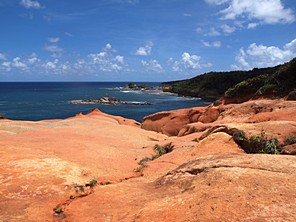 ...and the Red Rocks, overlooking it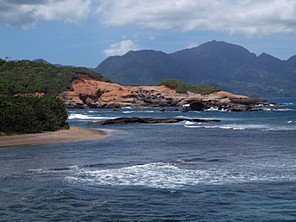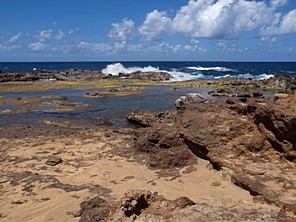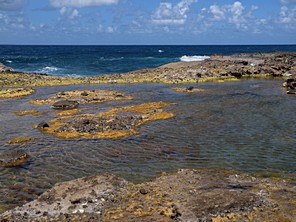 The rocky shore nearby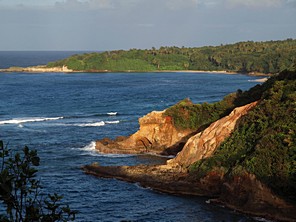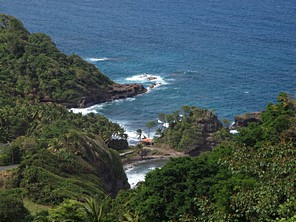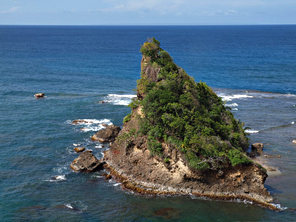 More of the rugged northern coastline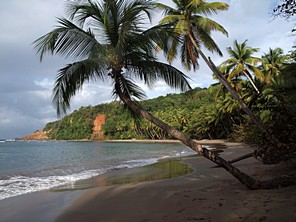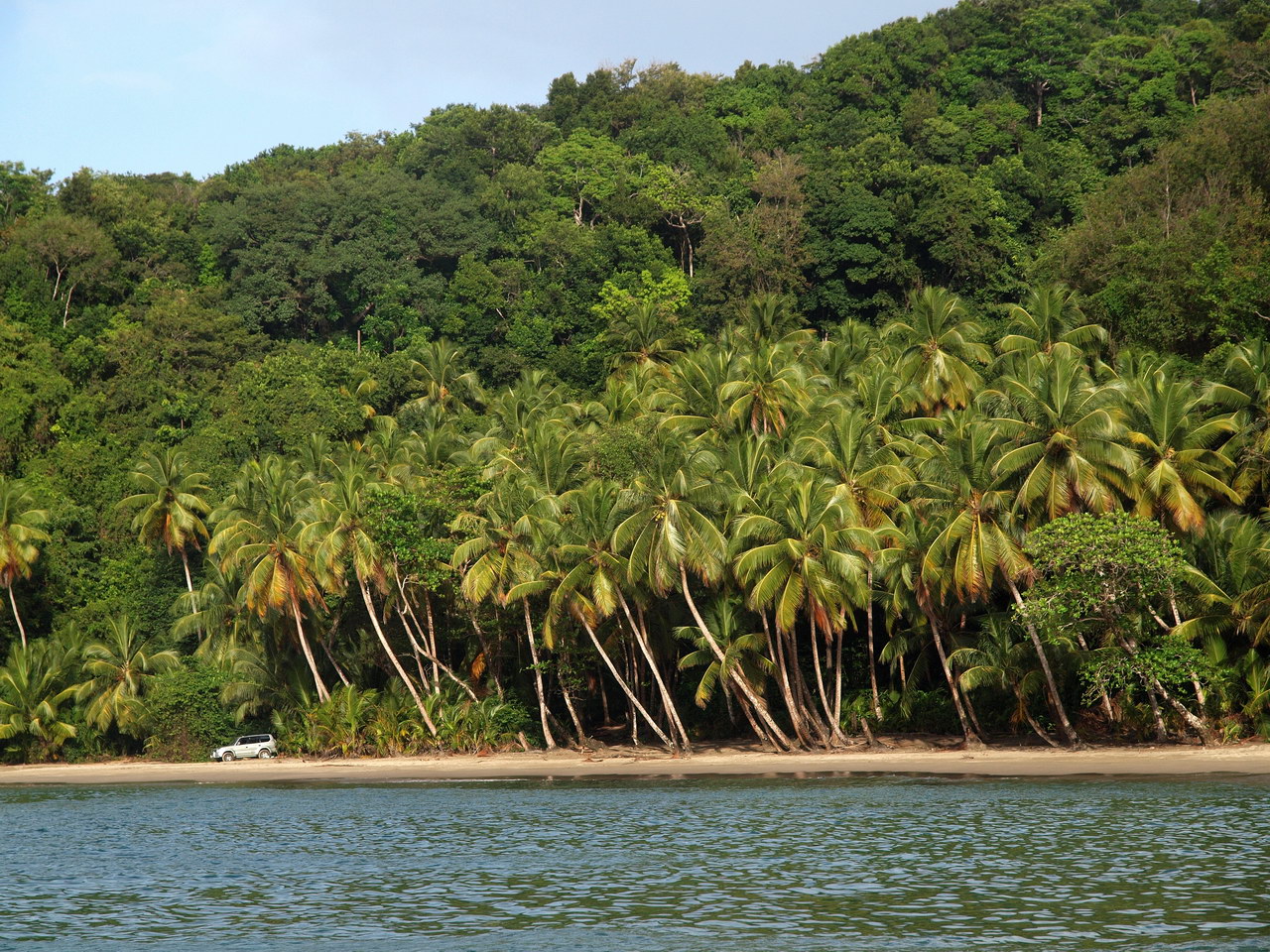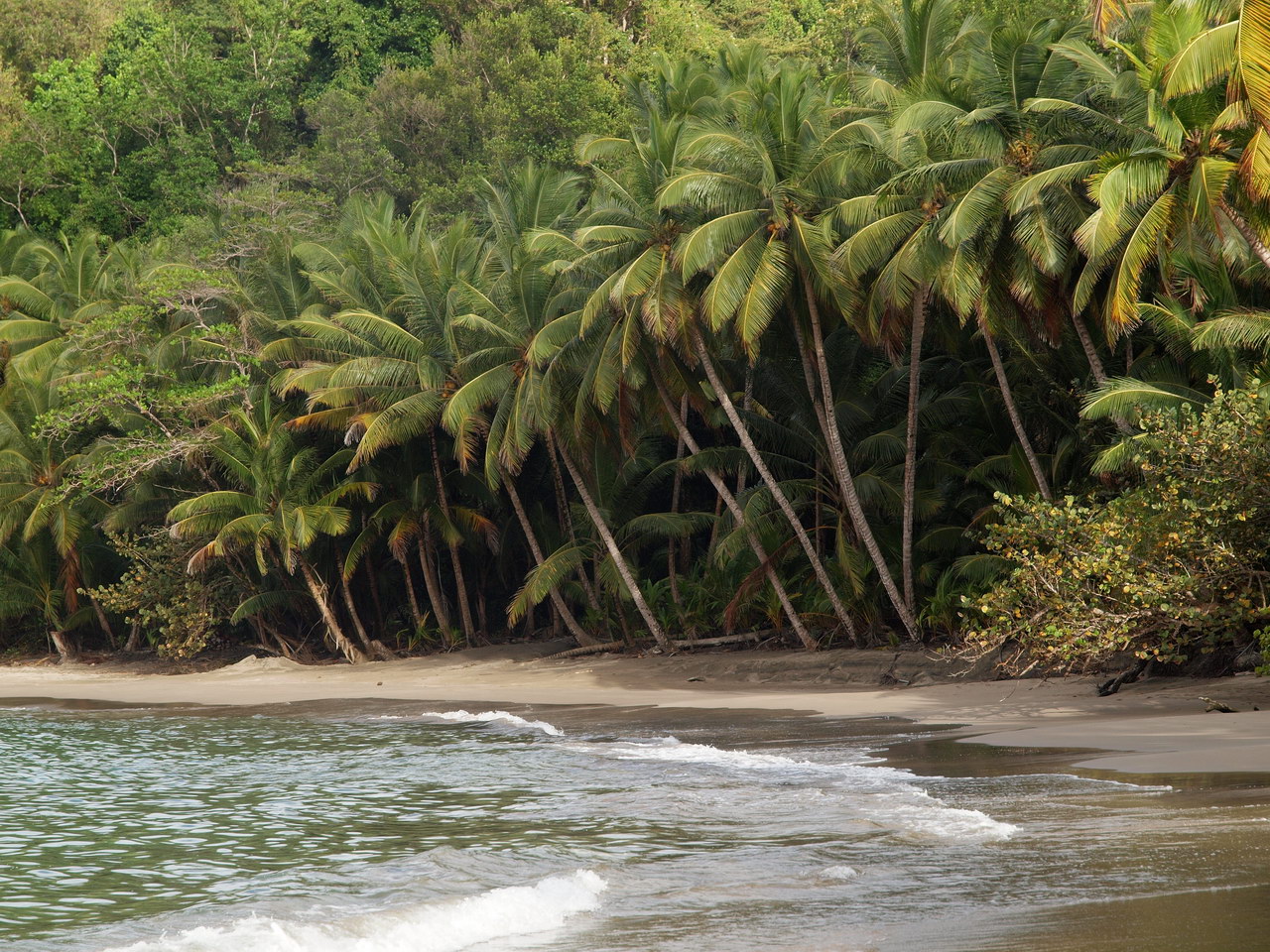 A nice, secluded beach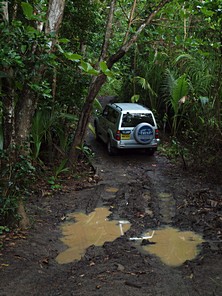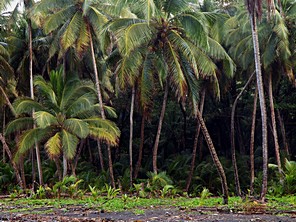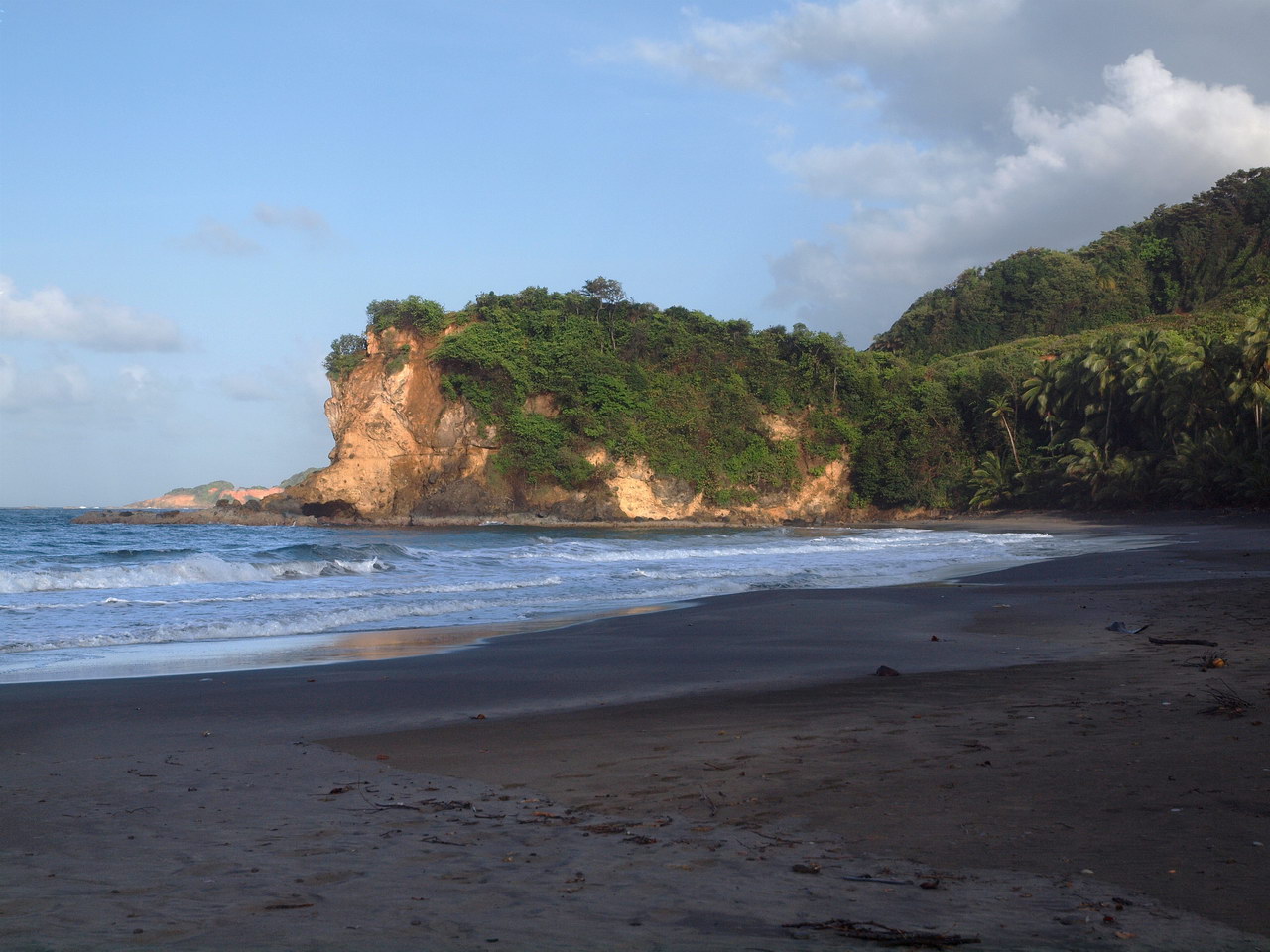 This one was less accessible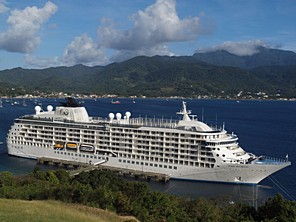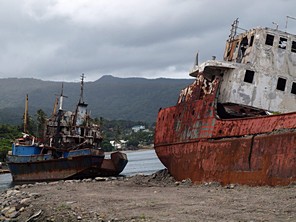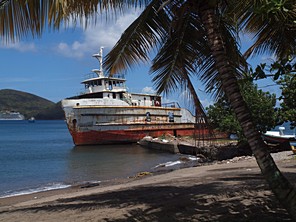 Portsmouth in the north, where ships come to rest or to die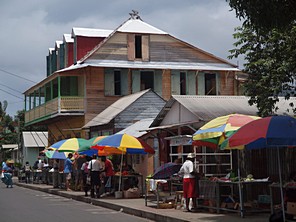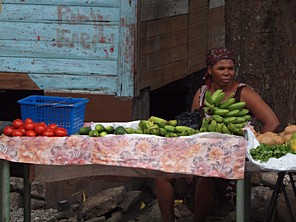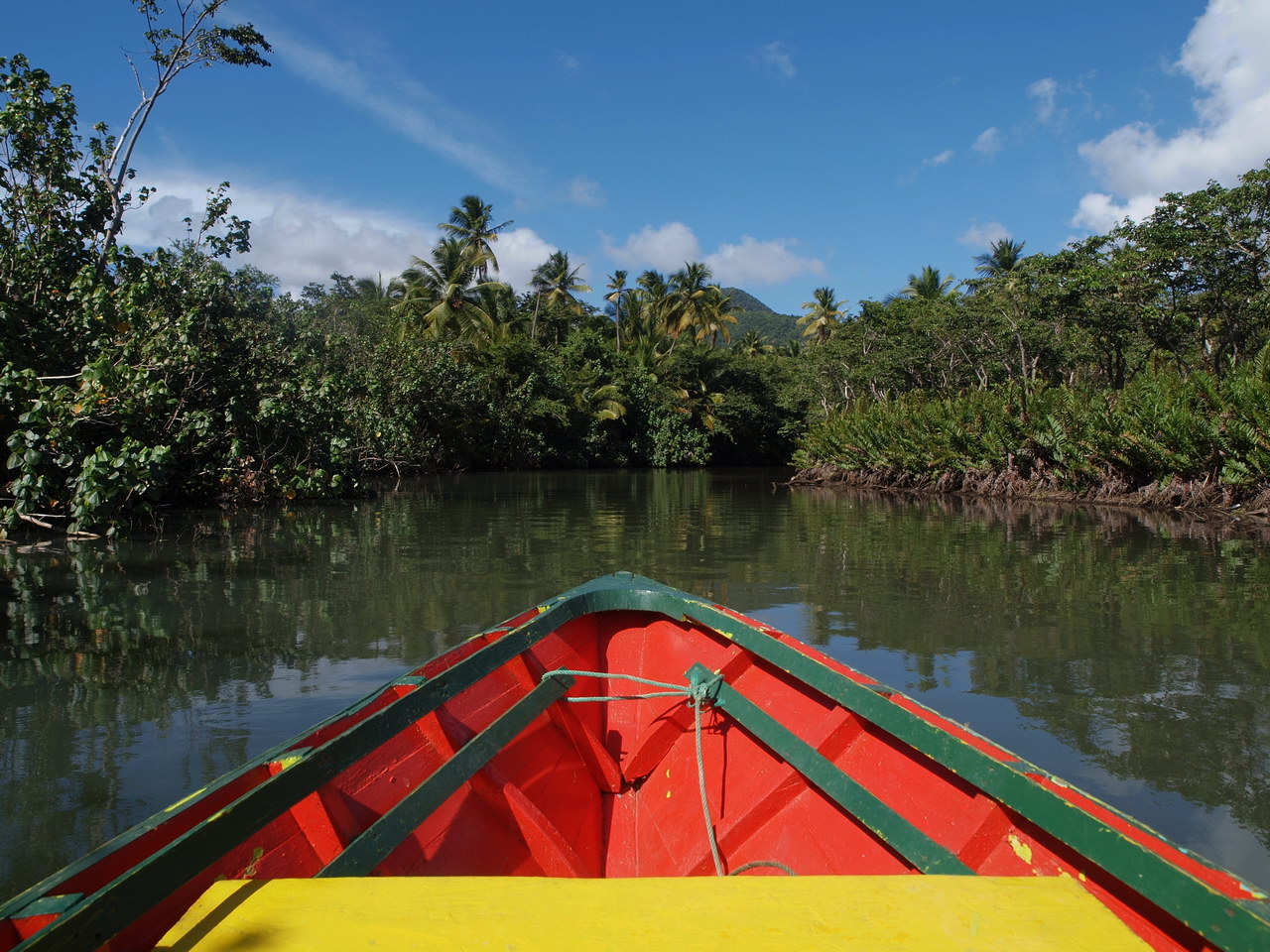 The main street in Portsmouth
Up the Indian River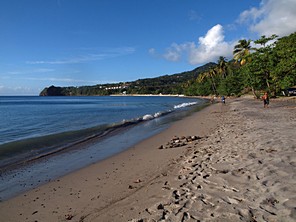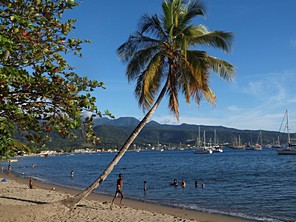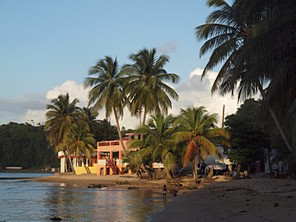 The beach in Portsmouth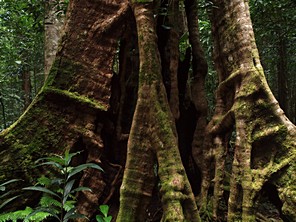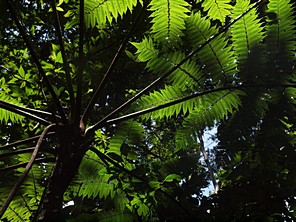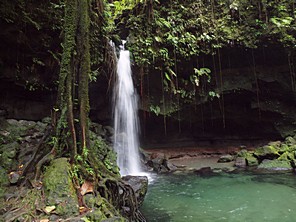 Tropical forest in Cabrits National Park near Portsmouth
Emerald Pool, Morne Trois Pitons NP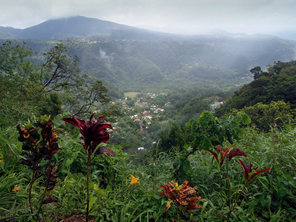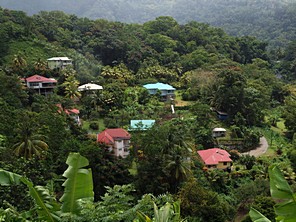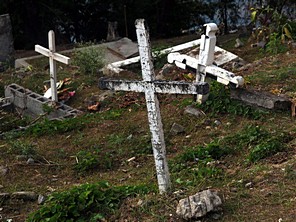 Dominica's lush interior
Neglected cemetary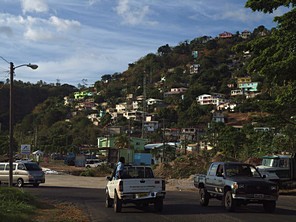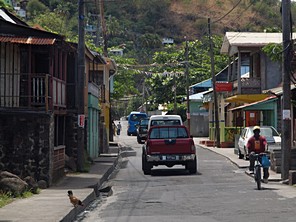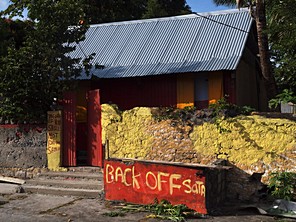 The capital, Roseau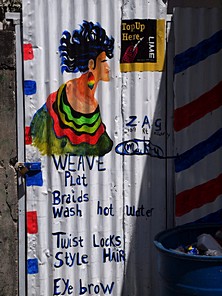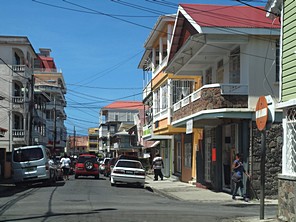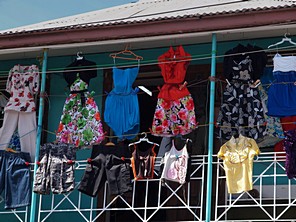 The commercial center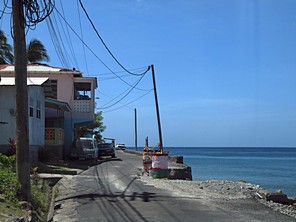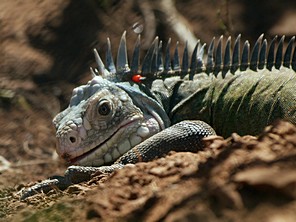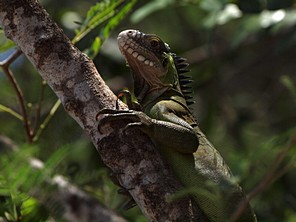 This road goes from Roseau to Champagne Beach, with its iguana population and thermal springs...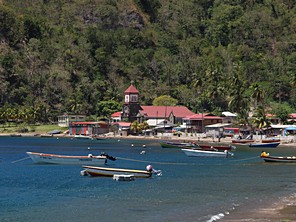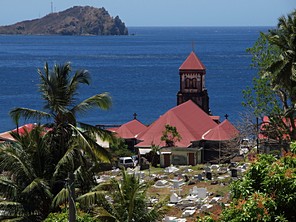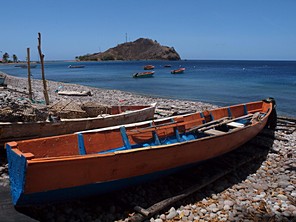 ...and then to Soufriere Bay, with a charming church...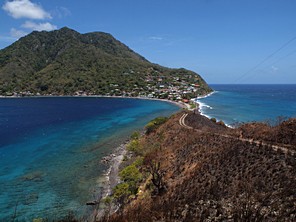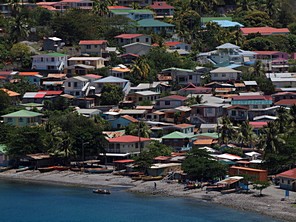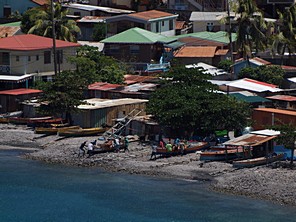 ...only to end at the village of Scotts Head, on the southern tip of the island