Death Valley is different, special, unique — you name it. The first time I went there in the early Nineties; in September of 2004 I came back with Agnieszka.
After the August flash flood, half of the roads were still not passable, but those left still allowed access to some memorable points. Here are some pictures.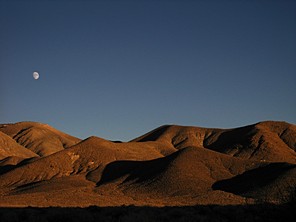 Moon rising over the Emigrant Canyon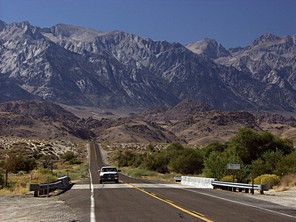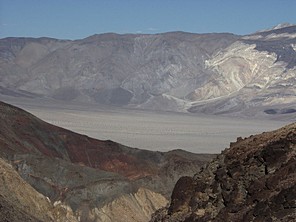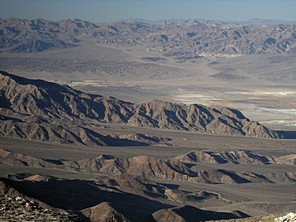 The scenic road to Death Valley from Lone Pine, CA
The Valley as seen from the Augereberry Point (almost 2 kilometers over the valley bottom). Gene Augereberry built the road himself, to let others enjoy the view.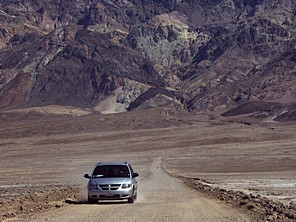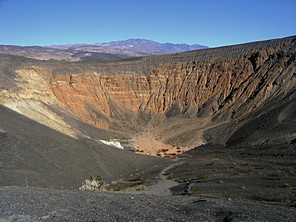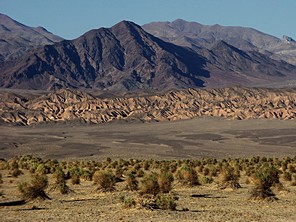 Emigrant Canyon in the Death Valley
The Ubehebe Crater, north of the Valley
Somewhere in the Valley...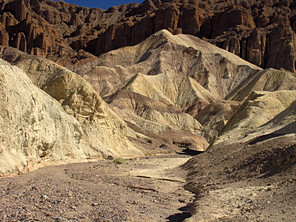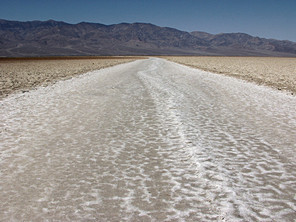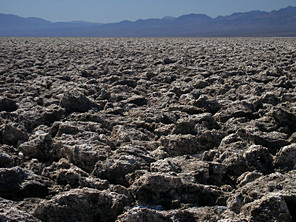 On the Desolation Trail
The valey bottom (85 m below sea level) is very salty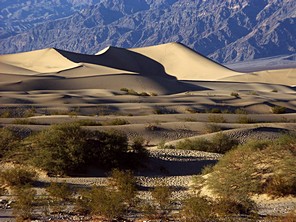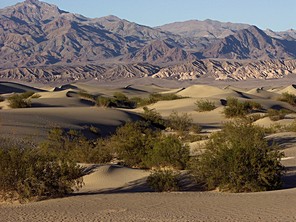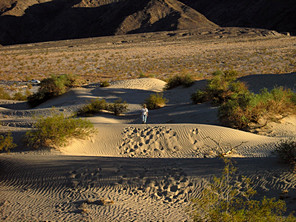 Sand dunes near Stovepipe Wells, late afternoon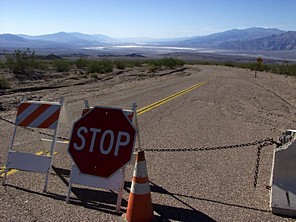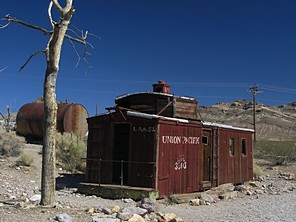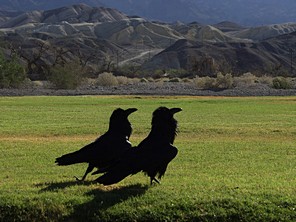 A road closed after flood damage
The ghost town of Rhyolite
Dancing ravens at the Furnace Creek Ranch